Palette Skirt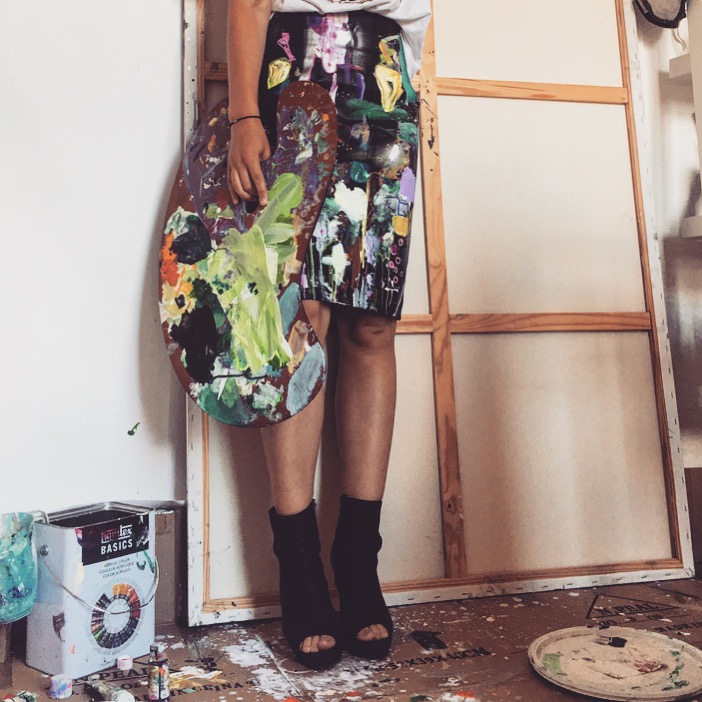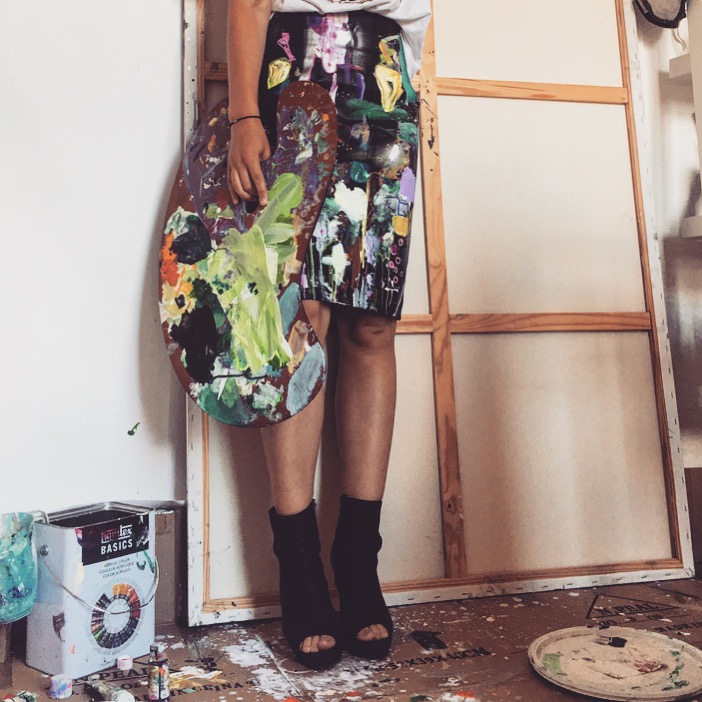 Palette Skirt
Each skirt is unique with its patters as its borns among new artwork and mixed paints.
It's made while painting and mixing paints using it as palette. Be more eccentric. Wear the real art.

Ps! Skirt is not mean to be washed- only wiped with wet cloth.
Any questions, please let me know.