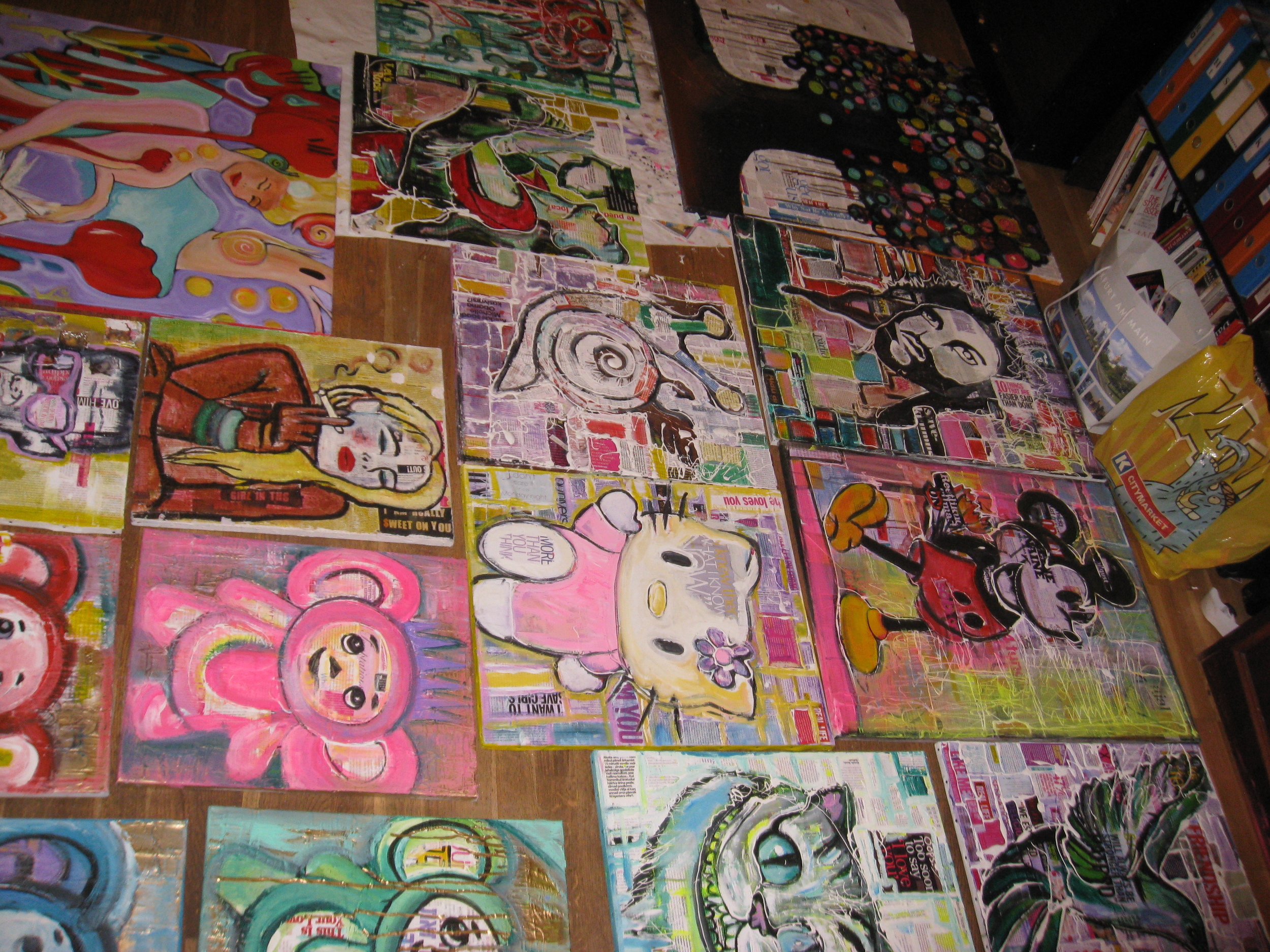 Series of artworks called " Zazazu" made out of magazine texts.
Used cut outs from texts in articles of Cosmopolitan magazine. Ended up with humorous pop arty and readable paintings. The secret is to find great headlines to take out of contexts to fit with images on canvas to make them speak!
For main inspiration i had animation characters from Russian cartoons like Cheburashka and Winnie the Pooh but also Hello kitty from Japan and Mickey Mouse from American ones and of course the Chesire cat from Alice in Wonderland.
All the magazine works sold out on the private view.